Alpha Professional Grading
International provider for grading of trading cards
The most important summarized:
• Turnaround time: Less than 25 business days
• Price: Only 20 EUR per card!
• For all Cards and all languages! (TCG+OCG)
• Subgrades included
What makes us different:
• Quality: Ultrasonic technology for sealing - since the beginning!
• Self-developed cases: Unique and with security engraving
• Online database: Each case with QR code and seal number
Grading – Because your cards are worth it
The grading of trading cards must be carried out in a strictly objective and neutral manner. We offer the highest level of quality for the grading process of your trading cards. For a successful grading we rely on the latest technology as well as on the human eye. Through this combination we guarantee you a perfectly executed grading.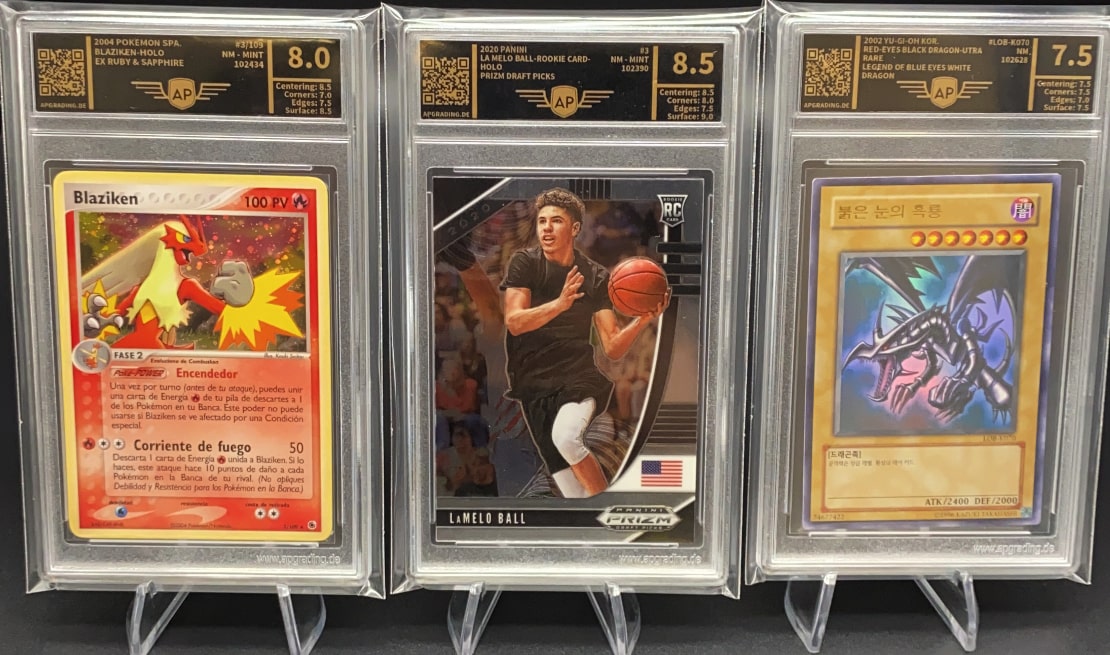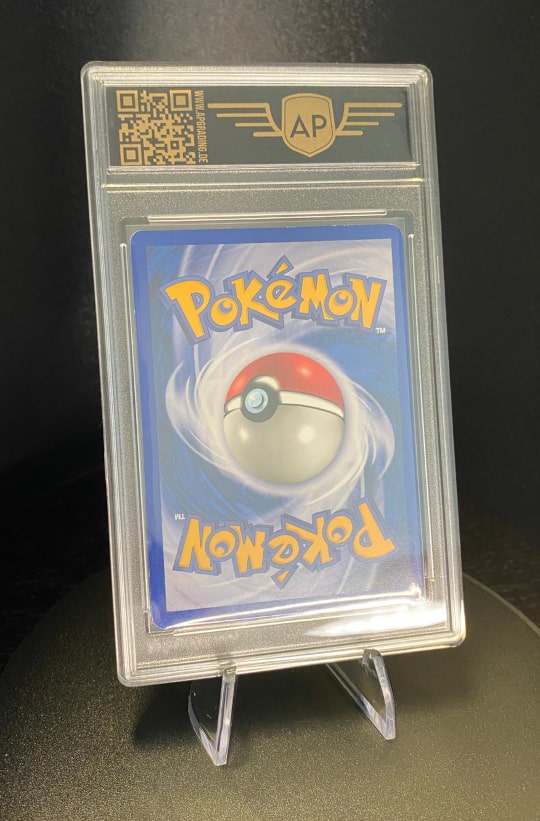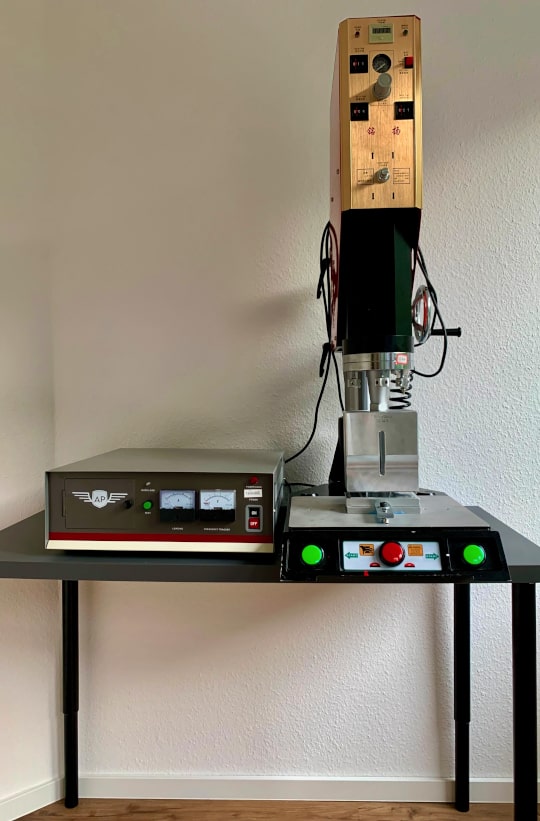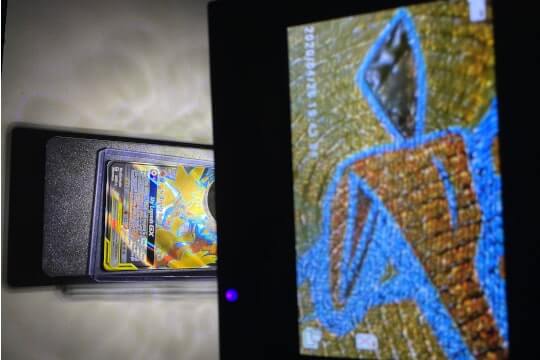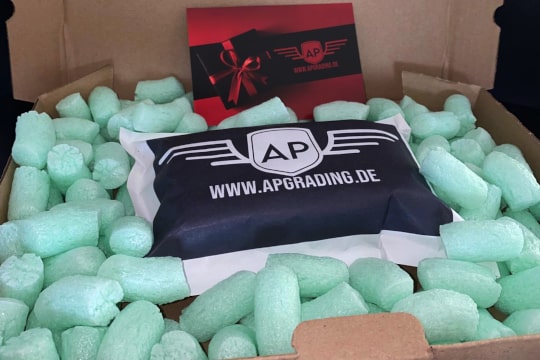 Our rating scale

AP Grading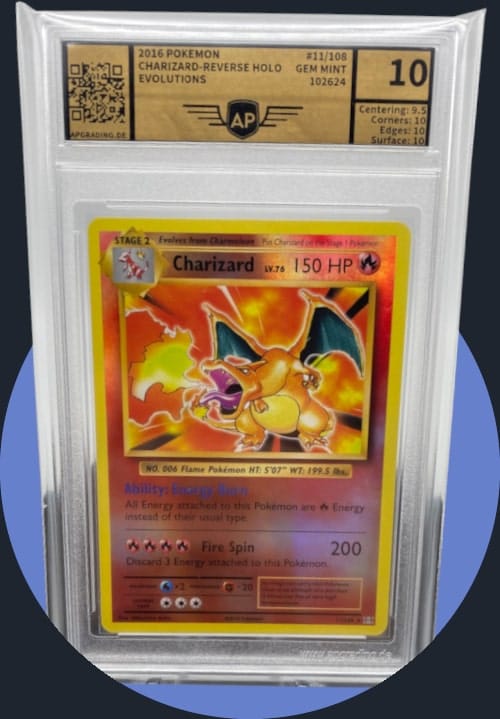 The quality seal for your cards
Cards that have been graded at AP Grading can fetch a significantly higher selling price when they are sold. It also ensures that the quality of their cards does not change over decades and remains the same.
The AP Standard
Our laminated labels are especially durable thanks to the patented printing process. They are made of six layers of different materials that create a thin, extremely durable band.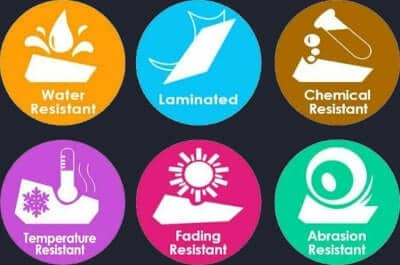 The first steps up to grading
Receiving your trading cards
After the delivery of your cards, they are first roughly checked by us and inspected for any transport damage. In addition, you will receive a notification that your cards have arrived with us.
Grading
Afterwards, we carefully remove the trading cards from the packaging and meticulously ensure that the cards are handled with the utmost care. Our employees are all trained collectors and know how to handle valuable trading cards.
Our Case
After the grading process the cards are sealed in our very stable case. We perform this process with a modern ultrasonic welding device. This ensures that the case is sealed without residue. You will receive the cards back via insured shipping.
Services & Prices
Grading
We offer our professional grading service for 20€ per card. Plus are only the shipping costs. These are borne by the customer. Depending on the value of the card, this varies, as extremely valuable cards should always be sent insured.
Renewing cases
We will gladly renew your existing AP grading case. Here the card gets the exact same grade. Only the case changes. The cost for this is 15€ per case.
Volume discounts
We grant the following quantity discounts
From 20 cards: 5% Discount
From 50 cards: 10% Discount
From 100 cards: 15% Discount
The grading process
Step 1:
To begin, we'll take a cursory look at your cards, paying particular attention to creases, printing errors, shifted page edges (centering), and large scratches that can be seen with the naked eye.
Step 2:
In the second step, we take a closer look at the centering of the card and measure the margins with a specially developed device.
Step 3:
We then use a special lamp to take a closer look at the backs of the cards in a darkened room. This often reveals fine spots that are not otherwise visible to the eye.
Step 4:
A special microscope is then used to check the trading cards for very fine scratches and other blemishes. This ensures that even the smallest hairline cracks are detected. This last process with our microscope ensures the very high quality of our grading.
About us
AP Grading is a company based in Northern Germany and has made it its business to create a professional, reputable and completely independent grading provider. For this we rely on long-time collectors in our ranks and state-of-the-art technology.

Our motto: The customer is king!

We have made it our goal to offer our customers the highest possible added value. Feedback and customer requests are of course also received with pleasure.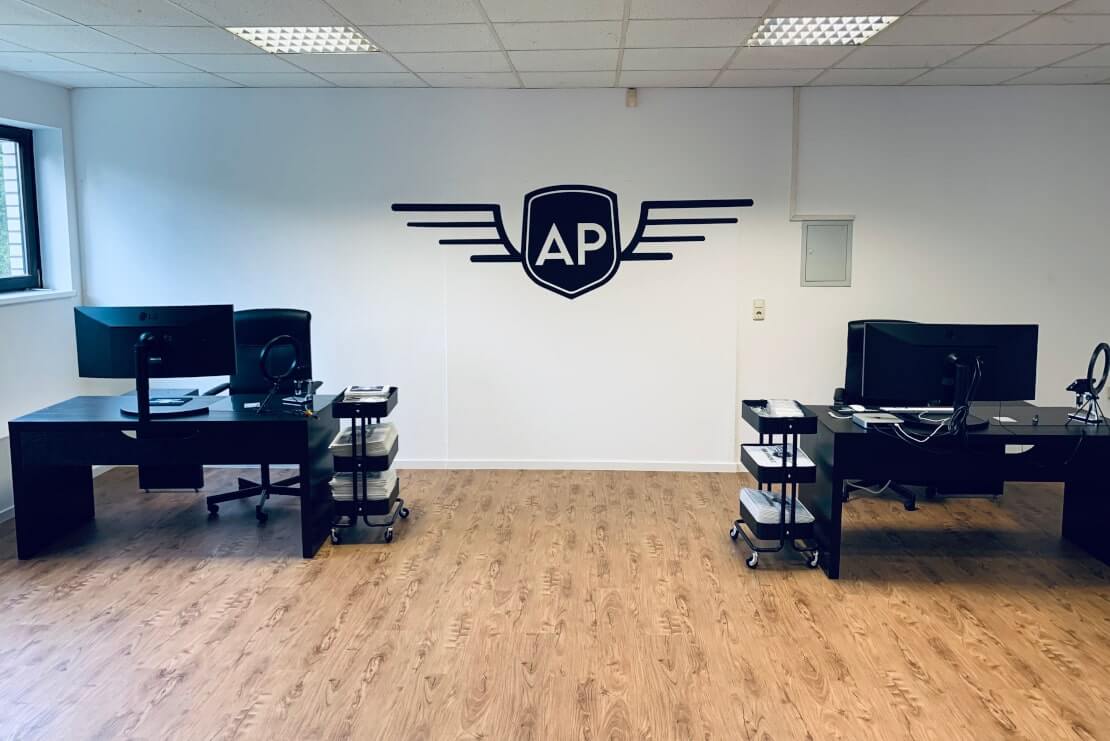 Frequently asked questions
How does the grading process work?

In our grading, we rely on both the human eye and state-of-the-art technology. With our special microscopes we are able to find even the smallest scratch or crease in a card.

How long does the grading process take?

Due to the current enormously high demand, the current waiting time is 25 business days.

How should I send the cards to you?

Simply use our convenient order form. Here, all steps will be explained to you in detail.

How much does grading cost?

Currently the cost is 20€ per card. In addition, there is shipping for the round-trip transport of your card.

How can I reach you?

In addition to the contact form, we also offer our customers a WhatsApp chat.